Damper actuators for ventilation damper, ventilation systems and fire protection and smoke extraction dampers.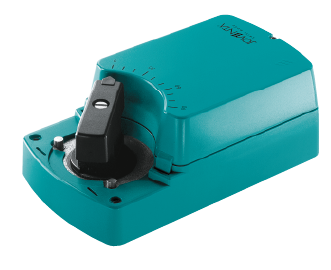 Rotary actuators 90° rotation angle with different supply voltages for applications with different electrical control.
Universal easy installation by means of universal adapters for rotary axes 8 – 20 mm or square 8 – 16 mm allows the automation of dampers of different types and sizes. Low power consumption and a wide range of control variants and power supplies. Smart classification of torques 4 to 32 Nm for dampers sizes from 0.4 to 8 m². Selectable with analog or digital feedback. Actuator with fast runtimes for a wide range of applications. Safety actuators for fire and smoke extraction dampers.
If you are already our customer – please let us know how we can improve!
Use our free hotline: